Local SEO & Google Maps Enhancement
Apr 19, 2020
Page 6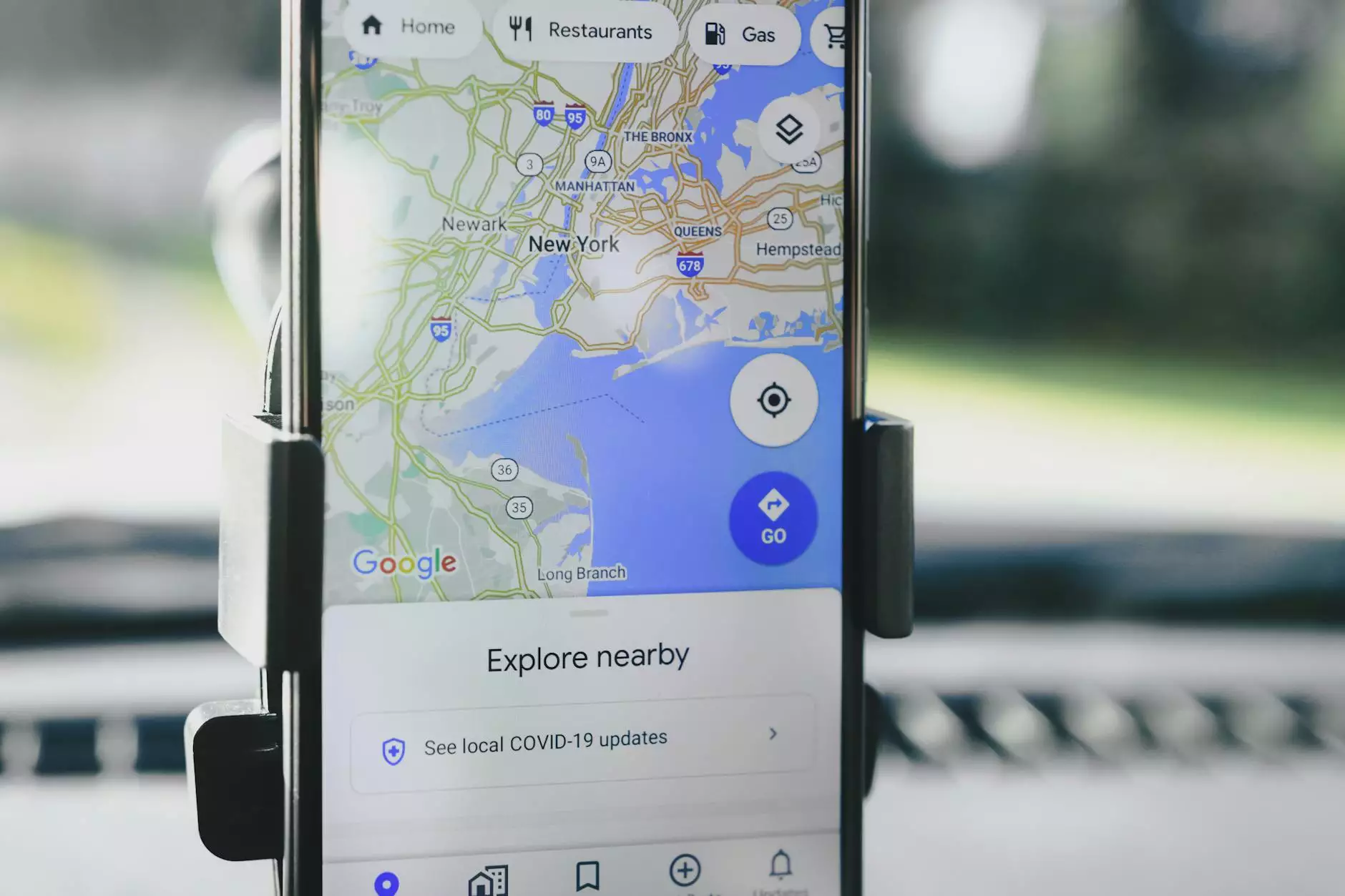 Introduction to Local SEO and Google Maps Enhancement
Welcome to Mr Las Vegas SEO, a leading provider of top-notch SEO services in Las Vegas. If you are a business owner, you know how crucial it is to have a strong online presence. In today's digital age, local optimization and improving your visibility on Google Maps have become essential for attracting potential customers and dominating your local market.
Why Local SEO Matters
Local SEO refers to the process of optimizing your website and online presence to rank higher in local search results. When someone in your area searches for a product or service you offer, you want your business to show up at the top of the search results. By investing in local optimization, you can outrank your competitors and attract highly targeted traffic to your website.
Benefits of Local SEO:
Increased Online Visibility: Local SEO allows your business to appear prominently in local search results, ensuring that potential customers find you easily.
Targeted Traffic: By optimizing your website for local keywords, you attract highly targeted traffic from people who are actively looking for your products or services.
Higher Conversion Rates: Local searches often lead to higher conversion rates as people searching for local businesses are usually ready to make a purchase.
Enhanced Google Maps Visibility: Optimizing your business for Google Maps ensures that you appear in the local map pack, which significantly boosts your visibility among local searchers.
Build Trust and Credibility: When your website appears at the top of local search results, it instills confidence in potential customers, signaling that you are a reputable and trustworthy business in your area.
Google Maps Enhancement and Local Citation Building
One of the key aspects of local optimization is enhancing your Google Maps presence. Google Maps plays a crucial role in helping customers find local businesses and serves as a primary source of information for searchers on-the-go.
How Google Maps Enhancement Works:
Optimizing Google My Business Listing: We ensure that your Google My Business (GMB) listing is fully optimized with accurate information, including business name, address, phone number, website URL, and business category.
Keyword Research and Optimization: We conduct thorough keyword research to identify the most relevant and highly searched terms for your business. By strategically integrating these keywords into your GMB listing, we boost your visibility in Google Maps search results.
Local Citation Building: We create consistent and accurate citations for your business across various online directories such as Yelp, Yellow Pages, and more. This ensures that your business information is correct and reinforces your online presence.
Customer Reviews and Ratings: We help you generate positive customer reviews and ratings, as these play a significant role in influencing searchers' decisions. We also address any negative reviews to maintain a positive brand image.
Why Choose Mr Las Vegas SEO?
When it comes to local optimization and Google Maps enhancement, Mr Las Vegas SEO is the industry expert you need. Here's why:
Experience and Expertise:
With years of experience in the SEO industry, we have honed our skills and strategies to deliver exceptional results for our clients. We have a deep understanding of Google's algorithms and stay updated with the latest industry trends to ensure your success.
Customized Solutions:
We understand that every business is unique, and one-size-fits-all solutions don't work. That's why we tailor our strategies to meet your specific goals and requirements. Our personalized approach guarantees maximum effectiveness and results.
Proven Track Record:
Don't just take our word for it - our track record speaks for itself. We have helped numerous businesses in Las Vegas and beyond achieve higher search rankings, improved online visibility, and increased organic traffic. Our success stories are a testament to our expertise and dedication.
Transparent Reporting:
We believe in complete transparency when it comes to our services. We provide detailed and easy-to-understand reports that showcase the progress we've made and the impact on your business. You'll always know exactly what we're doing and the results you're achieving.
Exceptional Customer Service:
At Mr Las Vegas SEO, we prioritize our clients and their satisfaction. We pride ourselves on delivering exceptional customer service, with a dedicated team that is always available to address your questions, concerns, and provide ongoing support throughout your local optimization journey.
Contact Us Today for Comprehensive Local Optimization
If you're ready to take your business to the next level, contact Mr Las Vegas SEO today. Our team of experts is ready to craft a customized local optimization strategy that will maximize your online visibility, boost your Google Maps presence, and help you outrank your competitors. Don't let your competitors dominate the local search results - let us help you stand out!
Call us at 123-456-7890 or email us at [email protected] to get started!